The Alma Market is your one-stop shop for one-of-a-kind creations from University of Illinois alumni and students, as well as unique finds from some of your favorite Urbana-Champaign area businesses. Treat yourself or a loved one and support your fellow Illini today!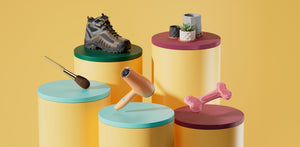 Become a Vendor
If you're a University of Illinois student, alum or Champaign-Urbana area business, we'd love to feature your products on the Alma Market. Becoming a vendor is a great way to expand your reach and connect with Illini across the country.
Before submitting your application, please consult our vendor FAQs to learn what kinds of products can be listed on the Alma Market, how commissions work, and more. Please note, at this time only physical goods may be sold on the Alma Market.